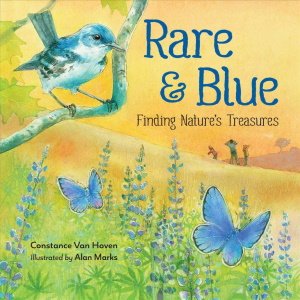 Rare and Blue: Finding Nature's Treasures
Written by Constance Van Hoven
Illustrated by Alan Marks
Charlesbridge, September 2020
For ages 5-10
Hardcover: ISBN: 978-1-62354-097-5 | $18.99
Rare & Blue: Finding Nature's Treasures
A variety of rare blue species—from the blue lobster to the blue black bear—are rare and unique for a reason.
Travel across Earth to discover eight species that are blue in color and are either naturally rare, threatened, or endangered. Panoramic illustrations and a playful main text prompt a search for the blue species at hand, while the page-turn and informative sidebars zoom in to reveal a closer look at the species. There's a lot to uncover about the Karner blue butterfly, blue black bear, blue whale, Quitobacquito pupfish, Cerulean warbler, blue lobster, Eastern Indigo snake, and big bluestem grass. A surprise ending celebrates that planet Earth is the rarest and bluest and must be protected for the sake of all.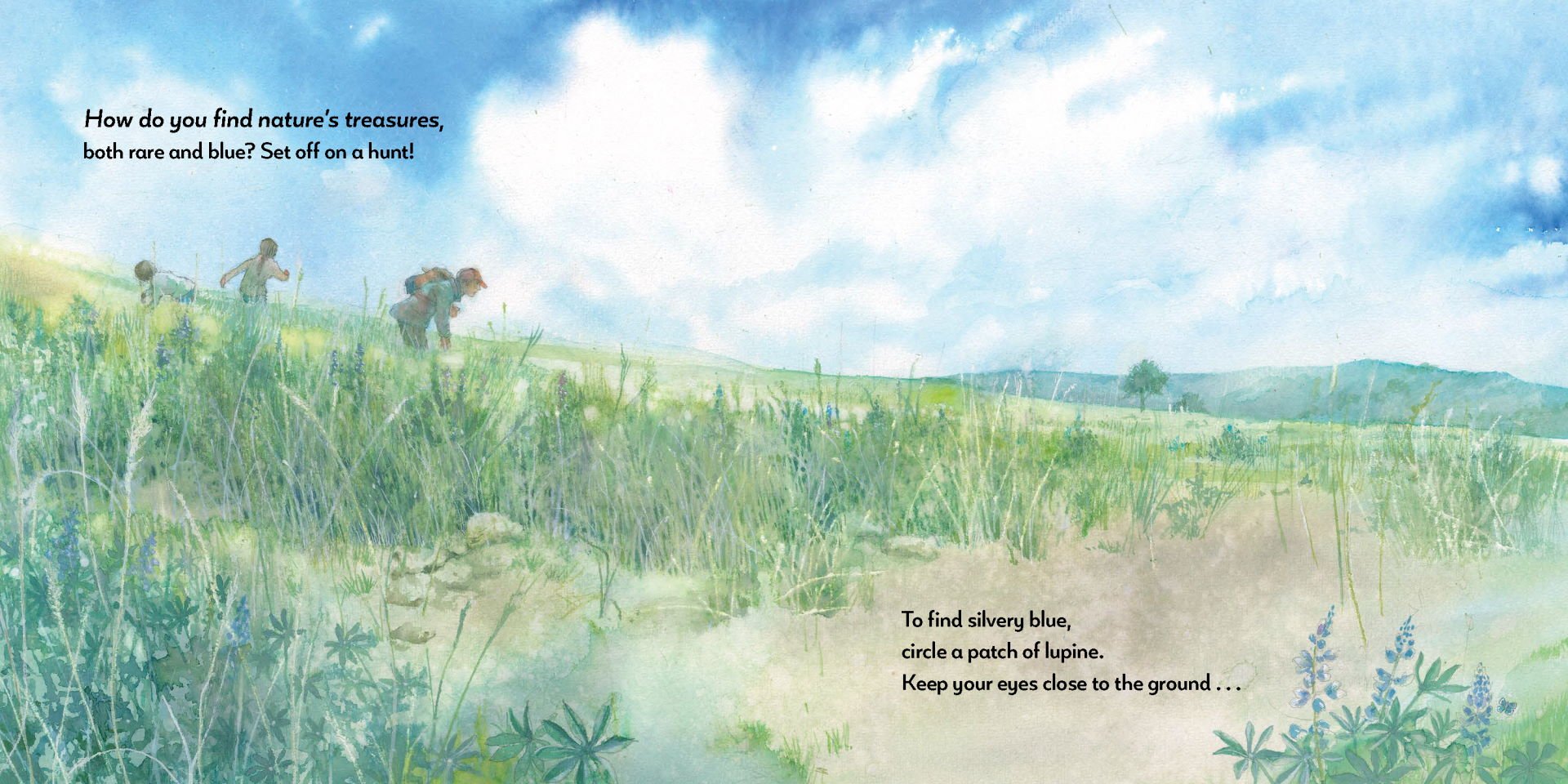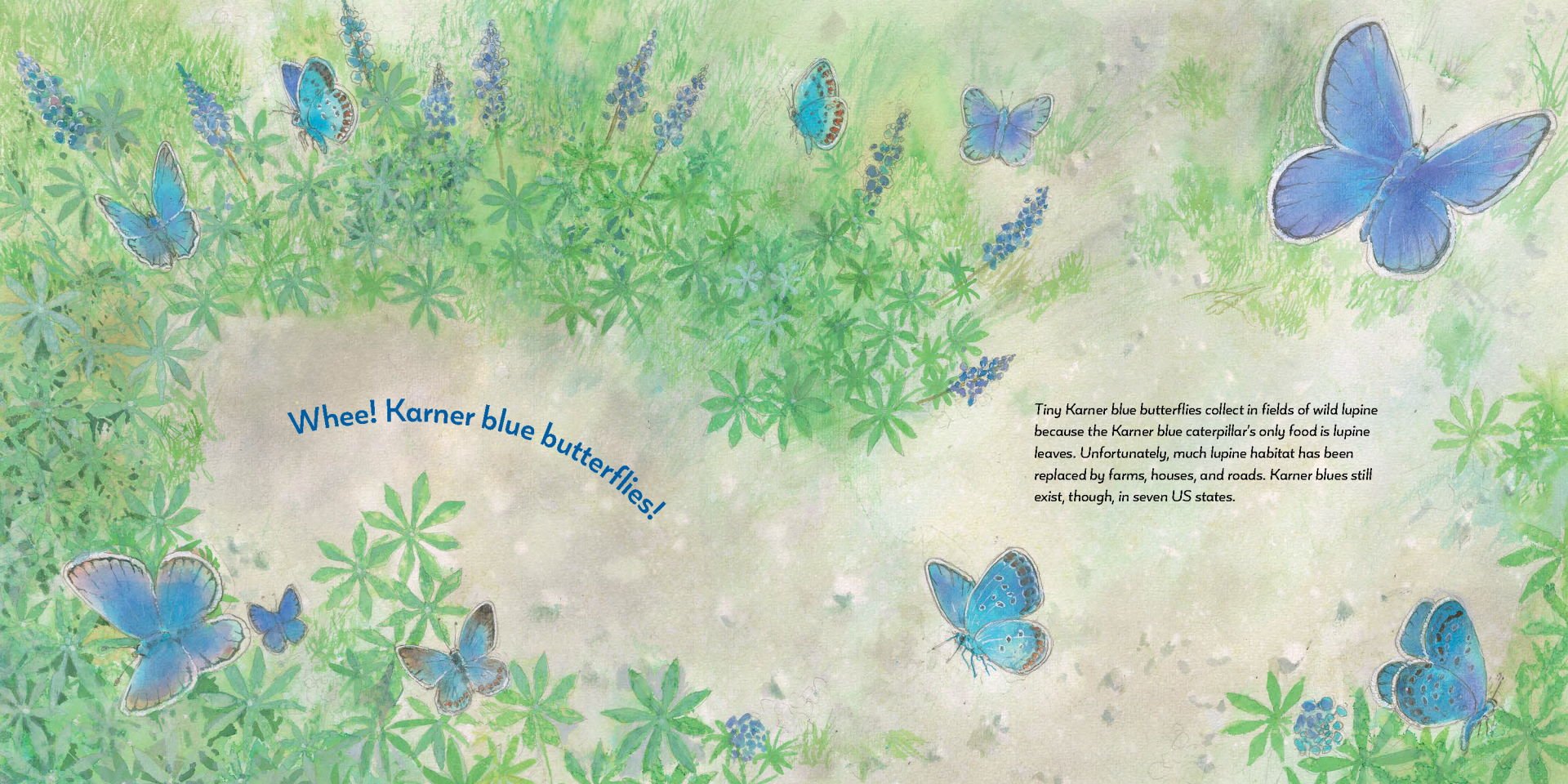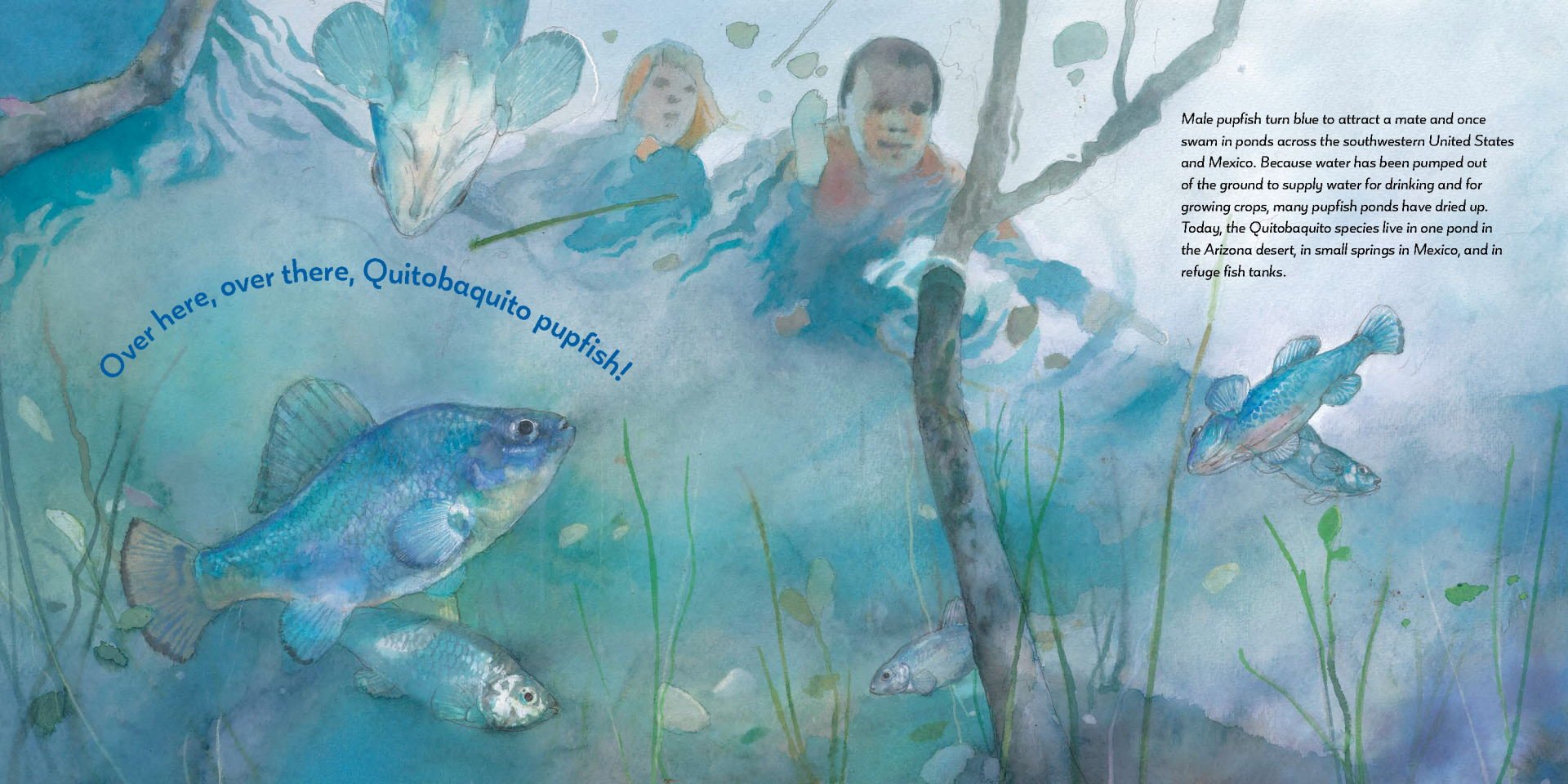 Kirkus Reviews
"A visually appealing, informative peek at some of nature's rare treasures, with a strong ecological subtext." (Read full review here.)
Booklist Online
"Describing all the endangered flora and fauna of the U.S. is a Herculean task, and this book illustrates our country's multitude of rare plants and creatures by narrowing in only on blue ones…The short but pithy details about each species will be enough to pique children's interest to learn more, and the dreamy watercolor images of beaches, ponds, and animals—the blue whale illustrations are especially striking—make this a gorgeous read." (Read full review here.)
A detailed Discussion & Activity Guide for Rare and Blue can be found on the For Educators page and well as a streamlined version for use in distance learning and virtual instruction.